DIN EN 13501: Standard for preventive fire protection for air filters
Air filters may not be the source of a fire, but – as dry textiles often loaded with dust – they can act as accelerant to an event that begins elsewhere. That's why, at European level, filters for air conditioning systems in buildings must be tested in accordance with EN 13501 and meet Class E (normally flammable building materials).
What exactly is EN 13501?
The test method is carried out acc. to ISO 11925-2 for Class E
It assesses the flammability of a construction product when exposed to a small combustible flame for 15 seconds
It tests the dripping behavior and smoke development
It provides greater safety for people in the building
Only air filters that conform to this standard and do not increase the fire load of a building may be installed in air conditioning systems in buildings. As smoke is the initial threat to the people, EN 13501 provides greater safety for occupants of a building.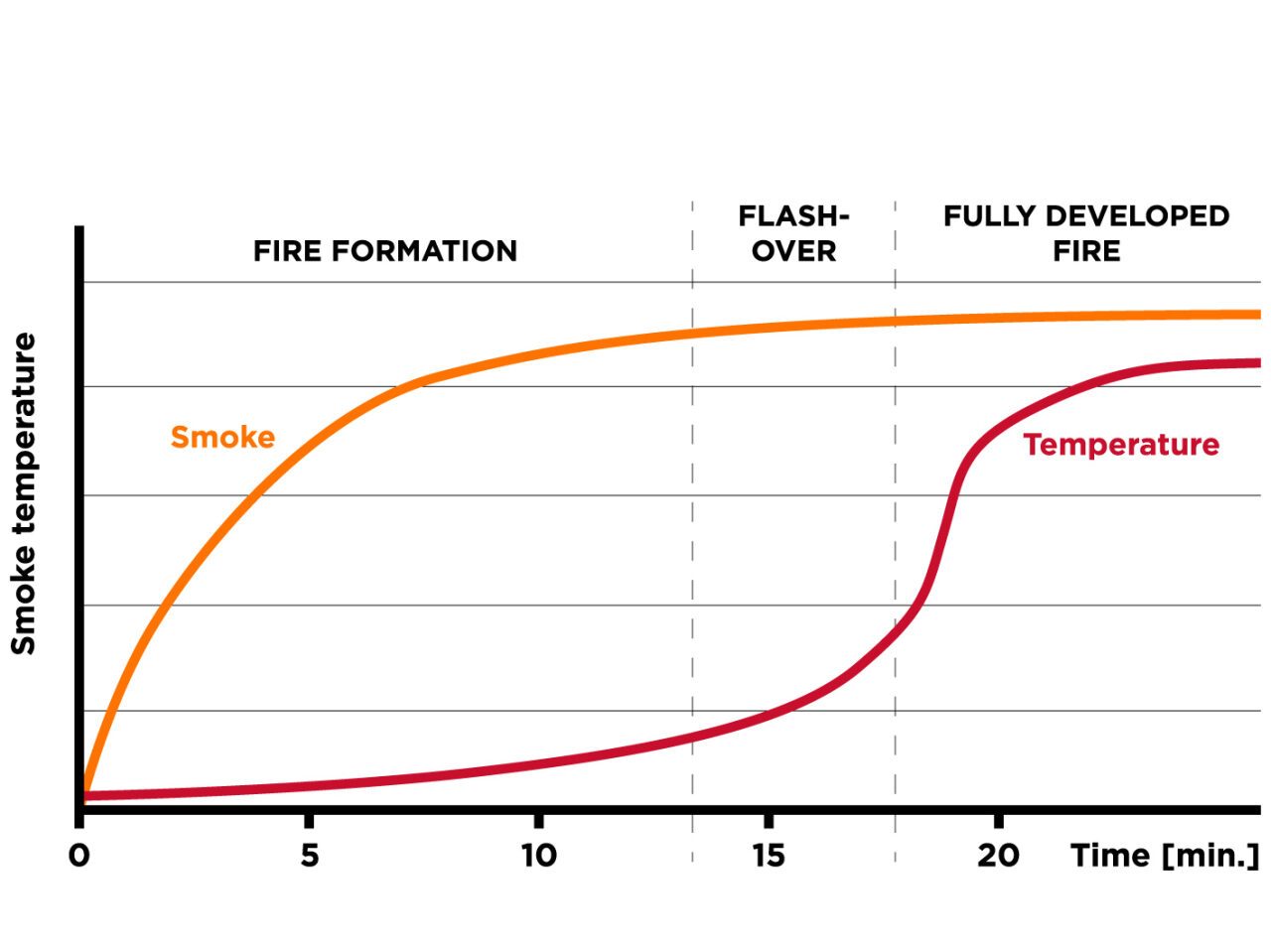 Fire progress and spread of smoke
Ensure safety with our air filters
MANN+HUMMEL air filters conform fully with EN 13501 Class E. That means neither the individual components nor our complete filters increase the fire load of a building – as proven in external fire protection testing in accordance with ISO 11925-2.
But this safety doesn't come at the price of the environment. All of our metal-free filters are fully incinerable to reduce landfill and allow energy to be recovered from their disposal.
Of course, safety is not just about fire protection – especially when dealing with a vital resource such as air. For this reason, air filters must comply with numerous standards that cover various aspects of health and safety.
We ensure maximum product safety with all relevant standards
Ventilation equipment: EN 13053, EN 16789-3, VDI 3803-1, Eurovent 4/23, DIN 1946-4
Quality, efficiency, technology: ISO 16890, EN 1822 / ISO 29463, VDI 3803-4
Energy efficiency: Eurovent 4/21
Hygiene /metabolism: VDI 6022, VDI 3803-4, DIN 1946-4, EG 1935/2004, ISO 846, EU 10/2011, ADI-free
Fire protection: EN 15423, EN 13501, DIN 53438
Fire safety rail vehicles: EN 45545-2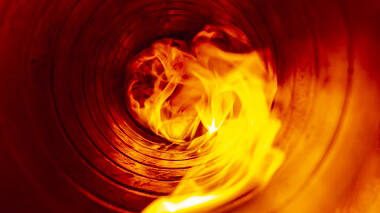 Industry standards: fire prevention in buildings
EN 15423: Ventilation of buildings - fire protection of ventilation systems
VDI 3803-4: Air conditioning requirements for air filter systems (class E according to EN 13501)
EN 13501: Classification of construction products according to the behavior in fire (air filters must be tested according to EN 13501, class E)
EN ISO 11925-2: Tests the fire behavior of building products, flammability and flaming